Product information "SMPS400A100"
The SMPS400 Power Supply is a 400W high efficiency switch mode power supply specially designed to be used in combination with our range of UcD amplifier modules.
APPLICATIONS:
Supply for single or multiple amplifiers of the UcD range
Active loudspeakers
HIGHLIGHTS:
High efficiency
Selectable input voltage range
Extremely small form factor
Low EMI
GENERAL FEATURES:
Advanced over current protection
Remote controlled operation
Low weight
Compact
Fits in 1HE (additional insulation required)
Fixed output voltage (3 versions available)
ELECTRICAL FEATURES:
High Line Input Voltage: 200-240Vac +/-10%
Low Line Input Voltage: 100-120Vac +/-10%
Output Voltage: 2x37Vdc
Max. Output power: 400W @20Hz
Switching Frequency: 100kHz
CONTENTS OF PACKAGING:
| | |
| --- | --- |
| Family: | SMPS Family |
| Automatic input voltage selection: | No, Selectable with jumper |
| Mains voltage input: | 230V / 115V |
| Max Output Power: | 600W |
| Max Output Power @20Hz: | 400W |
| SMPS Voltage +/-: | 2 x 37Vdc |

Recommended additional parts
UcD102 OEM
The UcD102 amplifier module is a dual channel self-contained high-performance class D amplifier intended for a wide range of audio applications, ranging from Public Address systems to ultrahigh-fidelity replay systems for studio and home use. Chief distinguishing features are flat frequency response irrespective of load impedance, nearly frequency-independent distortion behaviour and very low radiated and conducted EMI. Control is based on a phase-shift controlled self-oscillating loop taking feedback only at the speaker output. This module is perfect for stereo amplifiers and multichannel amplifiers up to 16 channels.ApplicationsMonitor loudspeakers for recording and mastering studios Audiophile power amplifiers for professional and consumer use Public Address systems Home theatre systems Active loudspeakers FeaturesFlat, fully load-independent frequency response Low output impedance Very low, frequency-independentTHD Fully passive loop control Consistant top performer in listening trials Runs on unregulated +/- rails Pop-free start and stop control Thermal protection DC-fault detection Overcurrent and over voltage protection Contents of packagingUcD102 OEMManual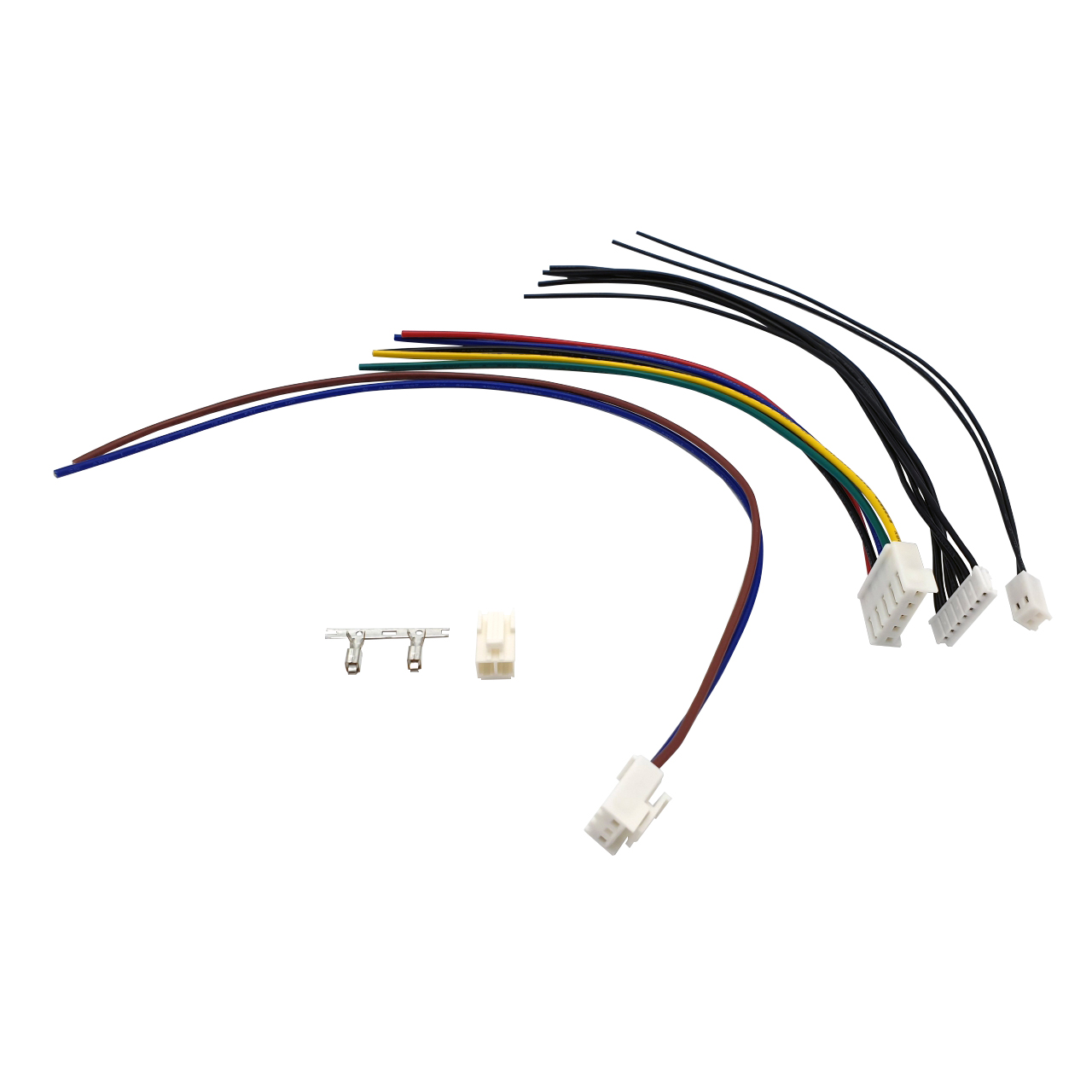 Cable set SMPS400
The cable set SMPS400 is a complete set of cables to connect the SMPS400A180 or the SMPS400A400.