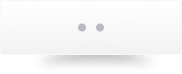 Stereo / Dual Power Amplifier

A dual power amplifier carries two power supplies and two amplifier channels, every channel uses its own dedicated power supply. Both the power supplies and amplifiers are mounted in one enclosure.

A stereo power amplifier carries one power supply which drives two amplifier channels in one enclosure.
If you can't find what you are looking for don't hesitate to contact us at sales@hypex.nl
Examples of available stereo / dual power amplifier solutions: